A massive explosion at the Jabalia refugee camp in northern Gaza has killed at least 50 people and injured many more, according to Palestinian officials. The blast was caused by an Israeli air strike, they said, but Israel has not confirmed or denied the claim. The attack comes as Israel announced it was intensifying its ground operations in Gaza, where Hamas is based.
Jabalia: The largest and most crowded refugee camp in Gaza
Jabalia is the largest of Gaza's eight refugee camps, with more than 116,000 Palestinian refugees registered there by the UN as of July 2023. The camp was established in 1948 after the Arab-Israeli war, and has since grown into a densely populated urban area with poor infrastructure and living conditions. Jabalia has 26 schools in 16 school buildings, a food distribution centre, two health centres, a library and seven water wells. The camp has been a frequent target of Israeli attacks in previous conflicts, as well as a stronghold of Hamas and other militant groups.
Israel: Expanding ground operations to destroy Hamas tunnels
Israel said it was expanding its ground operations in Gaza to destroy Hamas's network of tunnels, which it says are used to launch attacks and store weapons. Israel has deployed tanks and armoured vehicles near Gaza City, where Hamas's headquarters are located. Israel also said it had killed several senior Hamas commanders in air strikes, and destroyed a multi-storey building that housed Hamas offices and media outlets. Israel said it was acting in self-defence after Hamas fired rockets at its cities on October 7, killing 1400 people.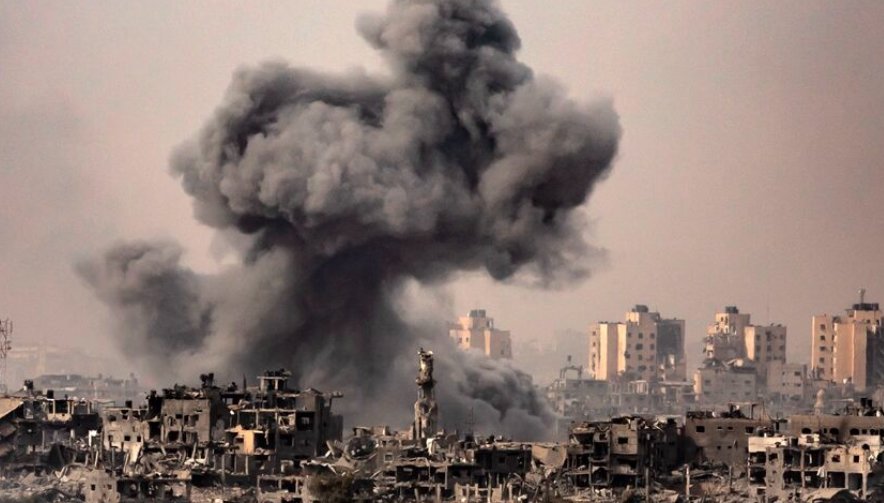 Hamas: Vowing to continue resistance until Israel lifts blockade
Hamas, the Islamist movement that controls Gaza, vowed to continue its resistance until Israel lifts its blockade on the coastal enclave. Hamas said it had fired more than 3000 rockets at Israel since the start of the conflict, reaching as far as Tel Aviv and Jerusalem. Hamas also claimed to have launched drones and missiles at Israeli targets, and to have infiltrated Israeli territory through tunnels. Hamas said it was fighting for the rights of the Palestinians, who have been under Israeli occupation and siege for decades.
International community: Calling for an immediate ceasefire and humanitarian aid
The international community has expressed alarm and outrage over the escalating violence and civilian casualties in Gaza and Israel. The UN Security Council has held several emergency meetings to discuss the crisis, but has failed to agree on a joint statement or resolution. The US, Israel's main ally, has blocked several attempts by other countries to issue a statement calling for an immediate ceasefire. The US said it was working diplomatically to end the hostilities, but also reaffirmed its support for Israel's right to defend itself. Meanwhile, several countries and organizations have called for urgent humanitarian aid to Gaza, where more than 8500 people have been killed and thousands displaced since the conflict began.