Virgin Media, one of the UK's largest broadband and TV providers, has been fined £80,000 for causing significant disruption and inconvenience to road users and residents in Scotland. The company breached the rules and regulations for carrying out roadworks on several occasions between 2019 and 2021, resulting in the highest penalty ever imposed by Transport Scotland.
Repeated failures to comply with roadworks legislation
According to Transport Scotland, the agency responsible for overseeing the Scottish road network, Virgin Media failed to comply with the roadworks legislation on 11 occasions in Edinburgh, Glasgow, Renfrewshire and West Dunbartonshire. Some of the breaches included:
Failing to apply for the necessary permits or notices before starting the works
Failing to display the correct signage and information for road users and residents
Failing to reinstate the road surface to the required standard after completing the works
Failing to respond to requests or directions from the roads authorities or inspectors
Transport Scotland said that these failures caused "unnecessary delays, congestion, damage and frustration" to the public and other road users. The agency also said that it had given Virgin Media several opportunities to improve its performance and compliance, but the company did not take sufficient action.
Maximum penalty doubled to deter poor performance
The penalty of £80,000 is the highest ever imposed by Transport Scotland for roadworks offences. The agency said that it had recently doubled the maximum penalty from £40,000 to £80,000 to deter poor performance and encourage good practice among utility companies and contractors.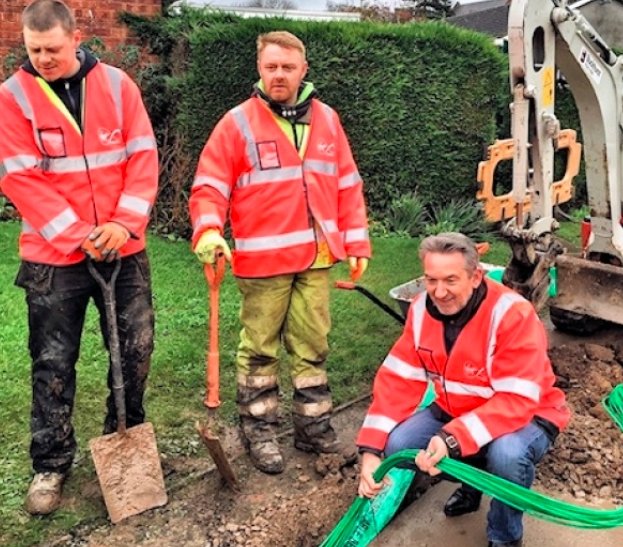 Transport Scotland's Director of Network Management, Hugh Gillies, said: "We have a duty to ensure that anyone carrying out roadworks on our network does so in a safe and responsible manner, with minimal impact on road users and the local community. Virgin Media has repeatedly failed to meet the standards expected of them, and we have taken this action to send a clear message that this is unacceptable."
He added: "We hope that this penalty will act as a deterrent to Virgin Media and any other utility company or contractor who may be tempted to cut corners or disregard the rules when carrying out roadworks. We will continue to monitor and enforce compliance with the roadworks legislation, and we will not hesitate to take further action if necessary."
Virgin Media apologises and promises to improve
Virgin Media said that it apologised for the disruption and inconvenience caused by its roadworks in Scotland, and that it accepted the penalty imposed by Transport Scotland. The company said that it had taken steps to improve its performance and compliance, including:
Investing in additional staff and resources to manage and oversee its roadworks
Enhancing its training and quality assurance processes for its staff and contractors
Working more closely with the roads authorities and inspectors to address any issues or concerns
Reviewing and updating its policies and procedures to ensure compliance with the roadworks legislation
A spokesperson for Virgin Media said: "We are sorry for the disruption and inconvenience that our roadworks have caused in Scotland. We have taken this matter very seriously and we have made significant improvements to our roadworks operations. We are committed to delivering our services in a way that minimises the impact on road users and residents, and we will continue to work with Transport Scotland and the roads authorities to ensure that we meet the highest standards."