The Scottish digital entertainment firm Blazing Griffin has been recognised for its excellence in creating immersive and thrilling video games based on the works of the famous crime writer Agatha Christie. The studio received the best big-budget game award for its latest release, 'The Agatha Christie – Hercule Poirot: The London Case' at the Scottish Games Awards in Glasgow last month.
A new case for the Belgian detective
'The London Case' is the second game in the series featuring the iconic character of Hercule Poirot, the brilliant and eccentric Belgian detective who solves mysteries with his little grey cells. Unlike the previous game, 'The Agatha Christie – Hercule Poirot: The First Cases', which was set in a couple of houses, the new game takes the player to the bustling and vibrant city of London in the 1930s, where they have to investigate a complex and intriguing case that is not found in the original novels.
The game was developed with the permission and feedback of Agatha Christie Ltd, the company that owns the rights to the author's works. The studio created its own original story that follows the style and elements of an Agatha Christie mystery, with suspects, clues, twists, and reveals. The game also features voice acting, motion capture, and facial animation to bring the characters to life.
A talented and creative team behind the game
The co-head of games at Blazing Griffin, Justin Alae-Carew, spoke to STV News about the award and the game development process. He said: "We were incredibly happy to win the award. It's always great to be recognised for your hard work, and it means a lot to us to be acknowledged by our peers who come from studios of incredible talent."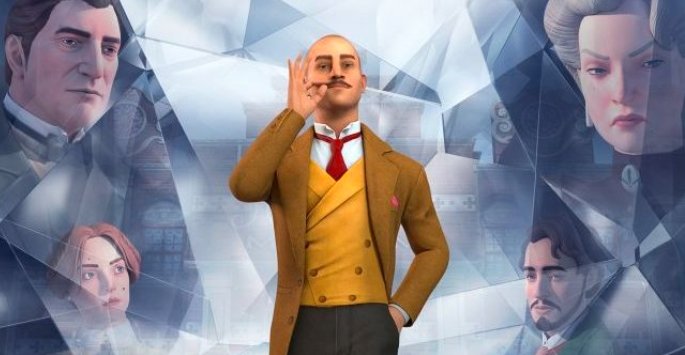 He also praised the team behind the game, which consists of about 40 people, including writers, artists, programmers, designers, and testers. He said: "We have a very talented and creative team who are passionate about making games that are engaging and entertaining. We also have a lot of fun working together, which I think shows in the final product."
He added that the studio has a close relationship with Agatha Christie Ltd, which gives them a lot of creative freedom and support. He said: "They are very open and collaborative, and they trust us to create our own stories that are faithful to the spirit of Agatha Christie. They also give us a lot of feedback and notes, which help us to improve the quality and authenticity of the game."
A strong and diverse Scottish games industry
Blazing Griffin is one of the leading studios in the Scottish games industry, which is known for its innovation and diversity. The studio was founded in 2011 and has since expanded to include film and television production, as well as post-production and animation services. The studio has won several awards, including a BAFTA Scotland award for its game 'The Sexy Brutale' in 2017.
Justin Alae-Carew said that he is proud to be part of the Scottish games industry, which he believes is one of the strongest in the world. He said: "I think the Scottish games industry is very vibrant and diverse, with a lot of different genres and styles of games being made. There is also a lot of collaboration and support among the studios, as well as events and initiatives that showcase the talent and achievements of the industry."
He also said that he hopes that the award will inspire more people to join the industry and pursue their passion for making games. He said: "I think there is a lot of potential and opportunity for anyone who wants to make games in Scotland. There are a lot of resources and networks available, as well as education and training programmes. I would encourage anyone who is interested in making games to go for it and follow their dreams."