A BBC investigation has found that at least 21 children have been detained at Dungavel Immigration Removal Centre in Scotland since 2010, when the UK government announced a ban on the practice.
Dungavel: a controversial facility
Dungavel is a former hunting lodge near Strathaven in South Lanarkshire that houses asylum seekers and migrants who are awaiting deportation. It has been the subject of protests and campaigns by human rights groups and local politicians who have called for its closure.
The centre has been criticised for its poor conditions, lack of access to legal advice, and the impact of detention on the mental health of detainees. In 2016, the Home Office announced plans to replace Dungavel with a short-term holding facility near Glasgow Airport, but the proposal was rejected by the local council.
The ban on child detention
In May 2010, the then Home Secretary Damian Green said he was "committed to ending the detention of all children for immigration purposes" and that under-18s would no longer be held at Dungavel. He also launched a review of alternatives to child detention, which resulted in a new system of family returns that aimed to minimise the use of detention and prioritise the welfare of children.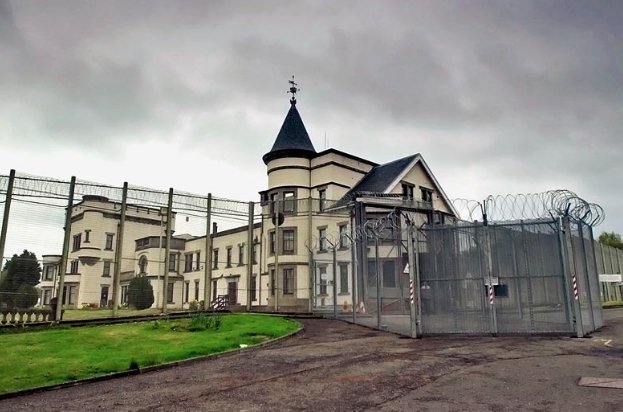 However, the BBC's The Nine programme obtained figures through a Freedom of Information request that showed that between 2010 and 2018, 21 children were held at Dungavel for varying periods of time. Some of them were transferred there from other parts of the UK, while others were moved to different detention centres in England after being held at Dungavel. One child spent 80 days at the facility, while another was detained for three days with the knowledge of the Home Office.
The Home Office's response
The Home Office told the BBC that it believed that some of the children who were detained at Dungavel were adults at the time of their detention, and that their age was later disputed or changed. It also said that it had ended the routine detention of children in 2010, and that it had fundamentally changed the system to ensure that the welfare of the child was at the heart of every decision.
However, it also said that it would not operate a system that could be abused by someone simply claiming to be a child, and that it had to maintain effective immigration control.
The reaction from campaigners and experts
The BBC's findings have sparked outrage and concern from campaigners and experts who have condemned the detention of children as illegal, immoral, and harmful. They have also questioned the accuracy and reliability of the Home Office's age assessments, and the lack of transparency and accountability in the detention system.
Linda Fabiani, the SNP MSP for East Kilbride, said that alternatives to detention should be the norm, and that most asylum seekers complied with the regulations and did not abscond. She also said that the UK government should devolve immigration powers to Scotland, where there was more political and public support for a humane and compassionate approach.
Zyra Rana Person, a solicitor who specialises in asylum cases, said that detaining children was illegal since 2010, and that children should not be getting detained. She also said that detention had a devastating impact on the physical and mental health of children, and that it violated their human rights and dignity.