The Golden State Warriors showcased their top form against the Sacramento Kings in a crucial matchup on Thursday night. The Warriors built a comfortable lead of 17 points in the first half, but the Kings quickly bounced back in the second quarter, reducing the lead to four points. Despite playing without Andrew Wiggins, the Warriors kept their cool and relied on their star players, Stephen Curry and Klay Thompson, to secure the win.
A New Twist on the Splash Brothers
The Splash Brothers, known for their incredible shooting ability, showed a new side of their game. During a fast break, Curry lobbed the ball up to Thompson, who caught it and scored with a layup. The unexpected play surprised everyone, but it was a clear indication of the Warriors' determination to win.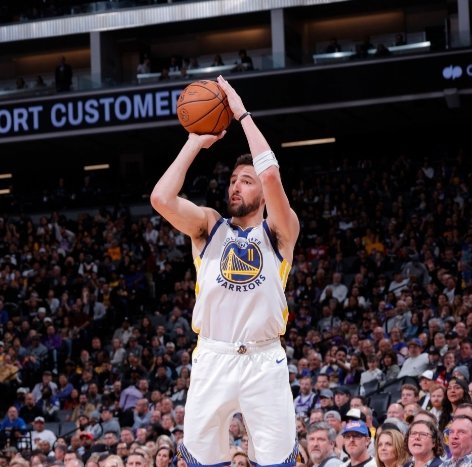 A Win with High Stakes
The Warriors' victory is a crucial one, helping them build separation in the standings and possibly avoiding the play-in tournament. Meanwhile, a loss could have dropped them as low as the 8th seed. With this in mind, Curry and Thompson brought their A-game and secured a much-needed win.
Looking Ahead
After this win, the Splash Brothers will be thinking about their next game against the Portland Trail Blazers, which could help them secure a 5/6 seed in the West. With this momentum, the Warriors are sure to make a strong run in the upcoming playoffs.