The Mavericks and Kyrie Irving have had an up-and-down season so far, but the team still seems keen on re-signing the star guard. Despite his history of missed games, Irving remains one of the league's top offensive players, and his partnership with Luka Doncic is considered one of the best in the NBA. The Mavericks have had to give up a lot to bring Irving on board, including two important starters and a first-round pick. However, the team's lack of defensive talent is widely considered the primary reason behind its struggles. Despite interest from other teams, Irving is expected to sign a long-term deal with the Mavericks.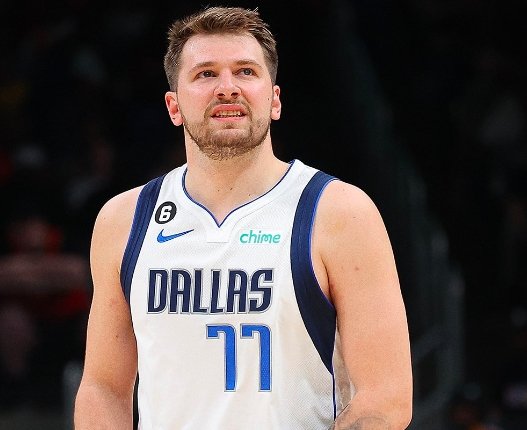 Irving's Offense and Availability
Irving remains one of the best offensive players in the league, scoring at a high level with consistent efficiency throughout most of his prime. His impact metrics may not be as high as in his best days with Cleveland and Boston, but he still ranks high today. The biggest issue with Irving is his unavailability due to various reasons over the past four seasons. This has hurt Brooklyn the most and is a concern for the Mavericks as well.
Mavericks' Offense
Irving has proven to be an excellent partner for Doncic, and the duo has the potential to sustain one of the league's best offenses. However, the Mavericks need to improve their defensive talent around Irving and Doncic to make a real impact in the playoffs. The team's roster is currently made up of several role players on bad contracts, which limits their trade flexibility.
Irving's Contract and Future
Irving will be eligible to re-sign with the Mavericks for a maximum of five years, $272 million. While he could extend with the team for up to two years, $78.6 million before the end of June 2023, Irving is likely to seek a longer deal in free agency. A three-year maximum salaried contract could be the middle ground, starting at $46.9 million next season and ending with $54.4 million in 2025-26.
Despite other teams' interest, Irving's salary demands, coupled with the Mavericks' lack of cap space, makes it unlikely that other teams can acquire him. As a result, the Mavericks and Irving are likely to sign a long-term deal that will keep the star guard in Dallas for years to come. However, the team needs to make some crucial offseason moves to improve their roster's defense and trade flexibility.