San Jose Sharks defenseman Erik Karlsson is on the brink of achieving an individual milestone of 100 points that no NHL defenseman has reached in the last 31 years. However, his future with the Sharks is uncertain as the team has failed to make it to the playoffs for the fourth consecutive year. As the season comes to a close, Karlsson's final home game in a Sharks uniform may happen this weekend against the Edmonton Oilers. With the team seemingly years away from becoming a contender, the 33-year-old has expressed his desire to play for a winning team.
The Possibility of a Trade
Karlsson's contract carries an $11.5 million cap hit for the next four seasons after this one. While the Sharks would have to retain some of Karlsson's salary to help facilitate a trade, the list of potential suitors for Karlsson could grow in the offseason, especially if the cap rises by more than $1 million. The Sharks and Oilers previously had discussions about Karlsson, but nothing came close to happening. Karlsson has a full no-movement clause in his contract, and the trade deadline limited the number of teams that could be interested in him, given most contenders' salary cap constraints.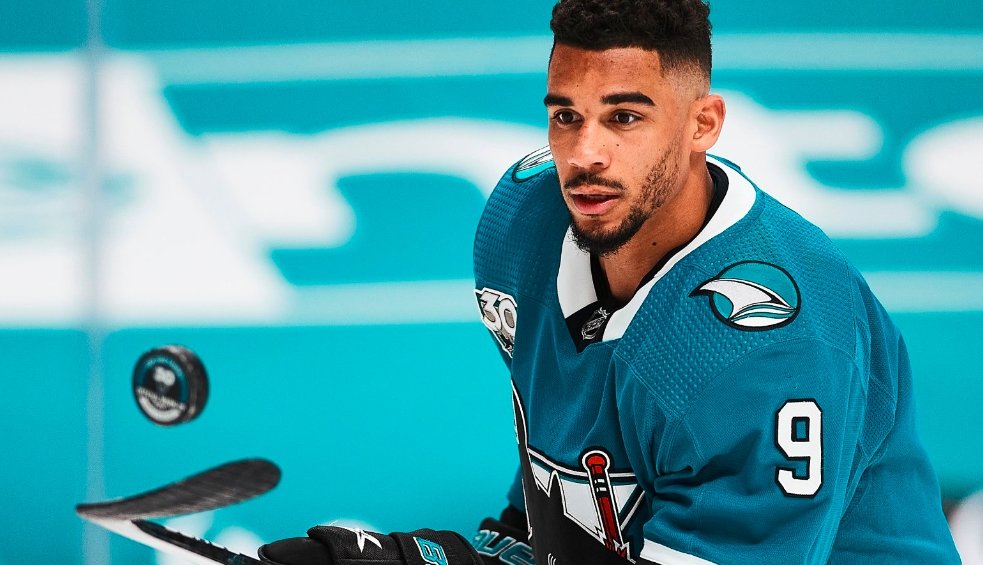 Karlsson's Comments
Karlsson has stated that he does not think about his future with the team currently and will evaluate it after the season. He also mentioned that there have been no recent discussions with first-year GM Mike Grier about his future. Karlsson has had an impressive season, with 238 points in 288 regular season games with the Sharks since he was acquired from the Ottawa Senators before the start of the 2018-19 season. He had 16 points in 19 games during the Sharks' lone playoff appearance in 2019.
Karlsson's 100-Point Mark
The last defenseman to achieve the 100-point mark was former New York Rangers star Brian Leetch, who had 102 points in 1991-1992. Karlsson had 96 points entering Thursday's game, and his 71 even-strength points ranked second in the NHL, only behind Oilers superstar Connor McDavid's 72.
Future Discussions
Karlsson's salary could play a significant role in what type of return the Sharks will receive if they choose to trade him. The more salary they keep, the greater the package in return. Although there have not been many discussions between Karlsson and Grier about his future with the team, it is likely that the team will sit down with him once the season ends. For now, the Sharks will try to end the season on a positive note, with Karlsson hoping to reach the 100-point milestone.