Denver Nuggets defeated the Golden State Warriors 112-110 on Sunday night in a thrilling NBA match. Although much of the attention was on the veteran players, the rookies stole the show, particularly Peyton Watson. The Nuggets' rookie scored eight points, blocked three shots and grabbed five rebounds in 20 minutes, 27 seconds of play. However, the highlight of the match was when Watson stopped the Warriors' Steph Curry from scoring in the final moments of the game, demonstrating his potential as a defensive specialist. This game has raised the question: will Watson be a developmental project or a postseason role player?
Expanding role for rookie
The Nuggets have been struggling to find a place for their rookie, Peyton Watson, throughout the season, and he has averaged just three minutes of play in most games. However, Coach Michael Malone trusted Watson and gave him more minutes in recent games. Watson played 27 minutes in a shorthanded group in Phoenix on Friday, and he played the entire fourth quarter against the Warriors on Sunday. Malone remarked that it was "really fun to watch" and that he "smiled late in the game" as Watson worked alongside fellow rookie Christian Braun against Curry, Klay Thompson, and Draymond Green. With just a game left in the regular season, Malone is likely to make some changes to the lineup, and Watson could be a player to watch.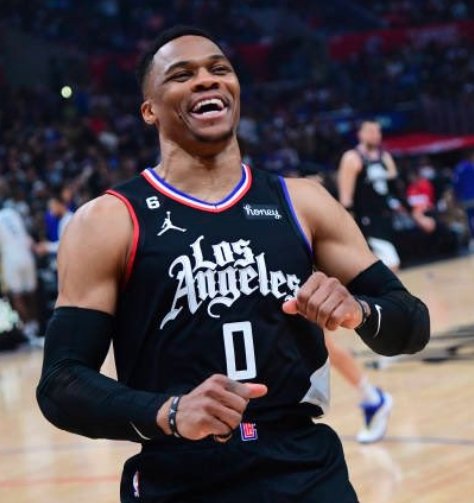 Positive reviews from the coaching staff
Coach Malone has been hearing positive reviews about Peyton Watson throughout the season, and he has expressed his satisfaction with Watson's growth as a player. The reports from Grand Rapids and the player development coaches, strength coach Felipe Eichenberger, and the training staff have all remarked at different times how much better Watson has become. Malone stated that Watson had "gotten better as a player, got stronger, and is becoming more mature, understanding what it means to be a pro every single day."
The playoff push
Denver Nuggets are now within a game of locking up the Western Conference's top seed, and the rookies' role in the team could expand further in the postseason. Coach Malone is looking to get them ready for the playoffs, and their performance against the Warriors will have given him food for thought. If the Nuggets face a team playing small ball, Malone could opt to play Watson as a defensive specialist. Watson's performance in this game has shown that he has the potential to develop into a postseason role player.