Anthony Davis exploded for 40 points to lead the Los Angeles Lakers to a 134-109 victory over the Houston Rockets on Sunday. The Lakers were in control from start to finish, with Davis putting on a first-half masterclass, and LeBron James contributing a triple-double. Rui Hachimura added 20 points off the bench, his best tally since joining the Lakers. The Rockets struggled defensively, allowing the Lakers to shoot 55.9% from the floor. Despite 44 points from their starting backcourt, the Rockets could not keep pace with the Lakers, who secured their sixth win in seven games.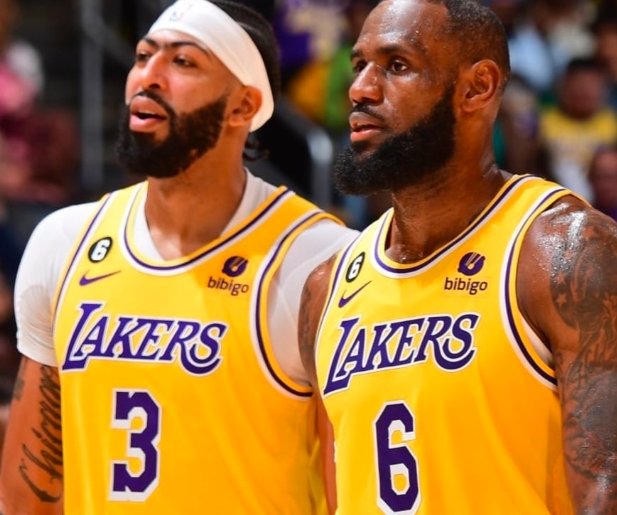 Dominant Davis Puts Lakers in Control
Anthony Davis was the star of the show, scoring 27 of his 40 points in a dominant first half. He shot an impressive 11-of-16 from the floor before the break, setting the tone for the Lakers. Davis finished the game 15-of-20 from the floor and 10-of-12 from the free-throw line, while adding nine rebounds to his 40-point haul. Davis has now scored 30 or more points in four of his last five starts, demonstrating his importance to the Lakers' cause.
LeBron James Records Second Triple-Double of the Season
LeBron James was not to be outdone, posting his second triple-double of the season with 18 points, 10 rebounds, and 11 assists. James was the perfect foil for Davis, providing the assist for many of his baskets. James' triple-double highlights his all-around contribution to the Lakers' success this season. The Lakers will need both James and Davis firing on all cylinders if they are to make a deep run in the playoffs.
Hachimura Delivers Best Performance Since Joining Lakers
Rui Hachimura showed his value to the Lakers with a 20-point haul off the bench, his highest total since joining the team prior to the trade deadline. Hachimura shot an impressive 10-of-14 from the floor, while adding 12 rebounds and three blocks. Hachimura's performance provides further evidence of the Lakers' depth, with contributions coming from throughout the roster.
Lakers Secure Sixth Win in Seven Games
The Lakers were in control from start to finish, racing to a 35-21 lead by the end of the first quarter. Despite the Rockets' best efforts to keep pace, the Lakers continued to pull away, eventually winning by a comfortable 134-109 margin. The win was the Lakers' sixth in their last seven games, demonstrating their form heading into the playoffs. With Davis, James, and Hachimura all firing, the Lakers will be a formidable opponent for any team in the postseason.