Voxblock is a new product that aims to promote literacy and imagination among children by allowing them to listen to audiobooks without any screens. Voxblock is a connection-less audio player that works with special cards that contain stories. Children can insert the cards into the device and enjoy listening to stories in different genres and languages.
Voxblock was created by Rebecca Lundgren, an Edinburgh mum who was inspired by her daughter's love for her old cassette tapes. She wanted to create a modern and convenient alternative to cassettes that would not involve any screens or internet connection. She also wanted to make the device accessible and affordable for families and schools.
Voxblock has many benefits for children's learning and development
According to Lundgren, Voxblock has many advantages for children's learning and development. Some of the benefits are: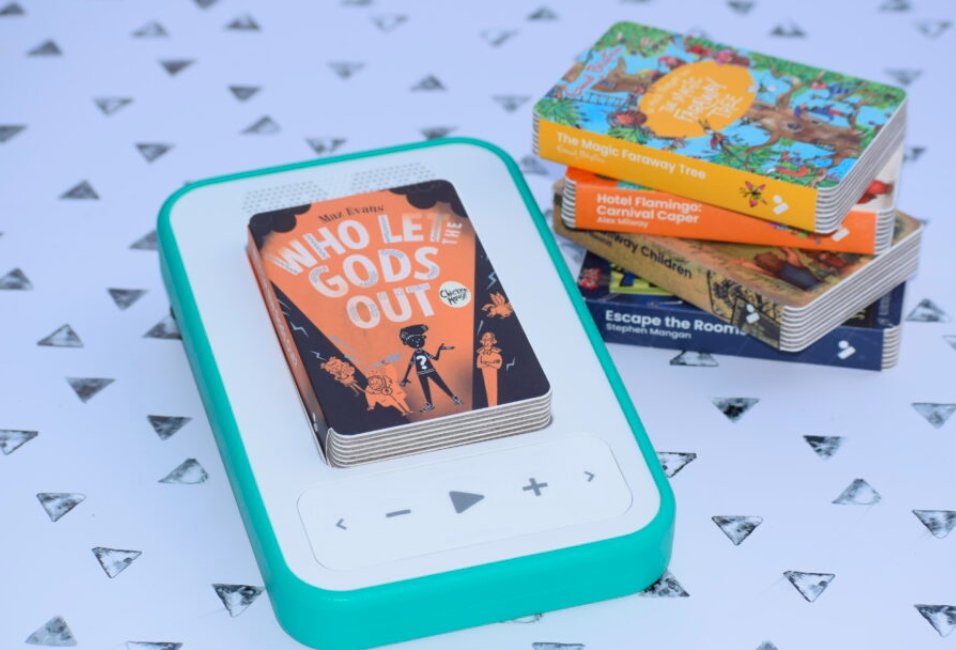 It enhances children's listening skills and comprehension.
It enriches children's vocabulary and language skills.
It stimulates children's imagination and creativity.
It fosters children's curiosity and interest in reading.
It reduces children's screen time and exposure to digital distractions.
Lundgren said that Voxblock is designed to be a gateway to reading for children, especially those who may struggle with reading or have dyslexia. She said that listening to stories can help children build their confidence and motivation to read.
Voxblock is being tested in schools and homes
Voxblock is currently being tested in several schools and homes in Scotland. One of the schools that has been using Voxblock is Haddington Primary School, where the teachers and pupils have given positive feedback.
Leah Wood, a teacher at the school, said that Voxblock has been a great tool for her primary three class. She said that Voxblock helps her students to get immersed in an imaginative world and to learn new words. She also said that Voxblock supports her students' mental health and well-being by providing them with a relaxing and enjoyable activity.
Philli Thorne, a mum at the school, said that her son has been listening to stories on Voxblock at home. She said that her son has been listening to stories that are more advanced than his reading level, which has improved his vocabulary and creativity. She also said that her son has been spending less time on screens and more time on other hobbies.
Voxblock has a range of stories and features
Voxblock offers a variety of stories for children of different ages and interests. The stories are divided into four categories: adventure, fantasy, classics, and world. The stories are also available in different languages, such as English, French, Spanish, and Mandarin.
Voxblock has several features that make it easy and fun to use. Some of the features are:
It has a simple and intuitive design that does not require any buttons or instructions.
It has a rechargeable battery that lasts for up to 10 hours of playtime.
It has a headphone jack that allows children to listen privately or with others.
It has a volume control that lets children adjust the sound level.
It has a memory function that remembers where the story was paused.
Voxblock is seeking funding and support
Voxblock is currently seeking funding and support to launch its product to the market. Lundgren has set up a crowdfunding campaign on Kickstarter, where she hopes to raise £20,000 by the end of April. She said that the funds will be used to produce the first batch of Voxblock devices and cards, as well as to cover the costs of marketing and distribution.
Lundgren said that she hopes that Voxblock will be a success and that it will reach many children and families around the world. She said that she believes that Voxblock can make a difference in children's lives by inspiring them to love stories and reading.
Will Voxblock achieve its goal and become a popular and innovative product for children? Only time will tell.