Mick Mars, the 71-year-old guitarist for Mötley Crüe, has filed a lawsuit against his bandmates, accusing them of pushing him out of the group and cutting him off from future profits. Mars, who retired from touring due to a spinal disease, claims that the other three members of the band removed him as a director of the corporation and took away his shares. The suit also accuses Nikki Sixx, the band's de facto leader, of gaslighting and making decisions without consulting other members. A lawyer for the band called the suit "unfortunate and completely off base."
Mars's Decision to Retire
Mick Mars, born Robert Deal, announced in October that he would retire from touring with the hard rock group Mötley Crüe due to a chronic ailment stemming from a spinal disease. He cited an inability to handle the rigors of the road but stated that he would continue as a member of the band. However, the band referred to him as "retired" and announced John 5 as his replacement.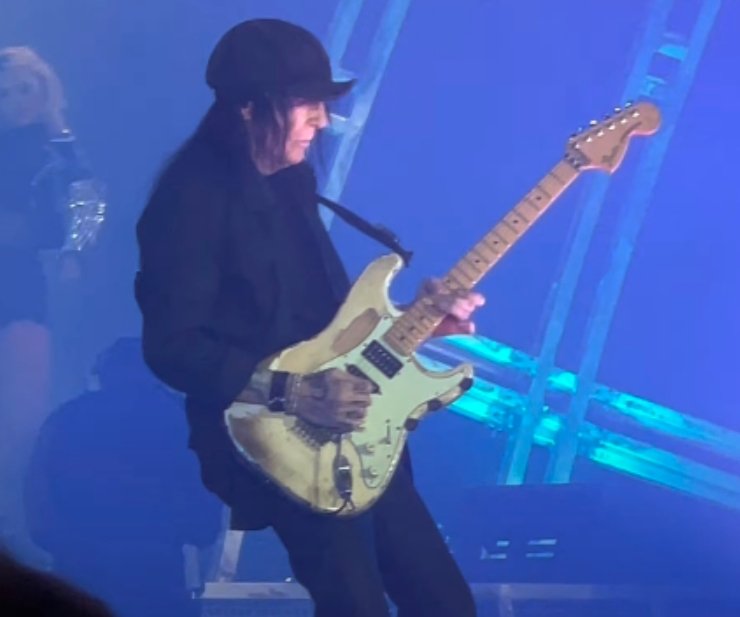 Mars's Lawsuit
According to Mick Mars's lawsuit, the remaining members of Mötley Crüe responded to his decision to retire by holding an emergency shareholders' meeting and decided to throw him out of the band, remove him as a director of the corporation, and take away his shares. Mars's lawyer, Edwin F. McPherson, released a statement calling it sad that a band would try to throw out a member who is unable to tour due to a debilitating disease. The suit also claims that Nikki Sixx has been making decisions without consulting other group members and that Mars has been the victim of gaslighting.
Band's Response
A lawyer for Mötley Crüe, Sasha Frid, called the suit "unfortunate and completely off base" and said that the band members signed an agreement in 2008 stating that they would cease receiving money if they resigned. Frid stated that Mars was offered a compensation package, but "Mick refused and chose to file this ugly public lawsuit."
Mars's Contributions to the Band
Mick Mars, who was the final addition to Mötley Crüe, has co-written some of the band's most memorable songs, including "Girls, Girls, Girls," "Dr. Feelgood," and "Don't Go Away Mad (Just Go Away)." Over the years, Mars has been the subject of criticism from Nikki Sixx, who has accused him of poor guitar playing and cognitive dysfunction. The guitarist's lawsuit alleges that Sixx has been making decisions without consulting other group members.
The Future of Mötley Crüe
Though Mötley Crüe's platinum-selling years were the 1980s, the band still has an active live performance schedule. Their last full-length album release was Saints of Los Angeles in 2008, and since then, they have released only a small handful of singles, often featuring guest artists. The band's primary function is to tour and perform concerts, according to a lawyer for the band.
the future of Mötley Crüe is uncertain as the band's founding members are embroiled in a lawsuit over profit-sharing. Mick Mars, the band's guitarist, has accused his bandmates of pushing him out of the group and cutting him off from future profits. The band's lawyer has called the lawsuit "off base," and the future of the band remains unclear.