A brutal attack on a Muslim family
A 6-year-old Palestinian-American boy was stabbed to death and his mother was seriously injured by their landlord in Plainfield, Illinois, on Saturday. The attacker, Joseph Czuba, 71, allegedly targeted the mother and son with a 12-inch serrated military knife because of their religion and the ongoing conflict between Hamas and Israel. He reportedly yelled "you Muslims must die!" as he tried to choke the woman and stabbed her multiple times.
The boy, Wadea al-Fayoume, had celebrated his birthday just a few weeks ago. He loved his family, his friends, soccer and basketball. He was born in the US, while his mother, Hanaan Shahin, 32, came from Beitunia in the West Bank 12 years ago. She is currently in a serious condition at a hospital.
A hate crime investigation
Czuba was arrested at the scene and charged with first-degree murder, attempted first-degree murder, hate crimes and aggravated battery. He did not make a statement to the police, but detectives said they were able to determine a potential motive based on the evidence.
"Both victims in this brutal attack were targeted by the suspect due to them being Muslim and the ongoing Middle Eastern conflict involving Hamas and the Israelis," the Will County Sheriff's office said in a statement.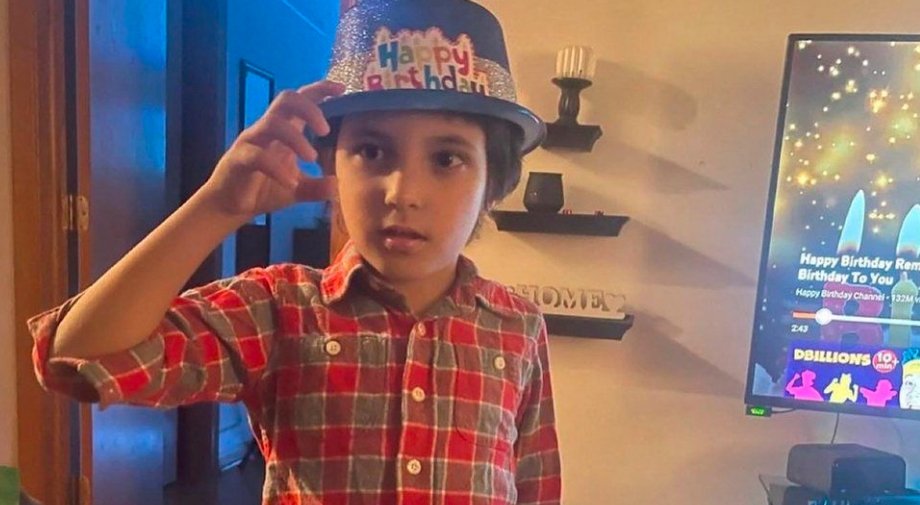 The US Justice Department has also opened a federal hate crime investigation into the attack. If convicted of a federal hate crime, Czuba could face life imprisonment or the death penalty.
A wave of condemnation and solidarity
The attack has sparked outrage and grief among the Muslim community and beyond. The Chicago office of the Council on American-Islamic Relations (CAIR-Chicago) held a news conference on Sunday to demand justice and support for the victims' family.
"This act of hate against a Palestinian Muslim family has no place in America," said Ahmed Rehab, CAIR-Chicago director. "We are here to say that we will not tolerate this kind of violence and bigotry."
US President Joe Biden also expressed his condolences and condemnation on X, formerly known as Twitter. He wrote: "Jill and I were sickened to learn of the brutal murder of a child and the attempted murder of the child's mother yesterday in Illinois. Our condolences and prayers are with the family."
Many people have also shown their solidarity with the victims by sending flowers, cards and donations to their home and hospital. A GoFundMe page set up by CAIR-Chicago has raised more than $200,000 for the family's medical and funeral expenses.
A call for action against Islamophobia
The attack has also highlighted the need for action against Islamophobia and hate crimes in the US. According to CAIR-Chicago, there have been at least 500 reported incidents of anti-Muslim discrimination, harassment and violence in Illinois since 2017.
"We need to address the root causes of this hatred that is fueled by misinformation, stereotypes and dehumanization," said Sufyan Sohel, CAIR-Chicago deputy director. "We need to educate our communities about Islam and Muslims, and we need to hold our leaders accountable for their words and actions that may incite or enable such violence."
CAIR-Chicago also urged Muslims to be vigilant and report any suspicious or threatening behavior to the authorities. It also offered legal assistance and counseling services to anyone who may have experienced or witnessed Islamophobic incidents.
A question of justice
As Czuba awaits trial, many are wondering whether justice will be served for Wadea al-Fayoume and his mother Hanaan Shahin. Will Czuba be convicted of a hate crime? Will he face the maximum penalty? Will he show any remorse or apology? Will the victims' family find closure or peace?
These are some of the questions that may haunt the minds of those who care about this case. But perhaps the most important question is: How can we prevent such tragedies from happening again?