Rose & Grants closes after 13 years of serving vegan food
The cost of living crisis has claimed another victim in Glasgow, as a beloved cafe has announced its closure. Rose & Grants, which was known for its vegan menu and friendly atmosphere, operated on Trongate in the city centre for 13 years before shutting its doors last Friday.
The cafe's owner, Ben Rose, said that the rising costs of energy, food, and wages made it impossible to continue running the business. He also cited the impact of lockdown restrictions and his own mental health as reasons for his decision.
Rose & Grants had a loyal customer base and had recently recorded its highest sales and profits ever. However, this was not enough to offset the challenges posed by the cost of living crisis, which has affected many businesses across the UK.
Staff member launches crowdfunder to save the cafe
One of the cafe's staff members, Heather More, has launched a desperate bid to save Rose & Grants and reopen it under new management. More, who was the general manager of the cafe, said she found out about the closure just two weeks ago and was shocked by the news.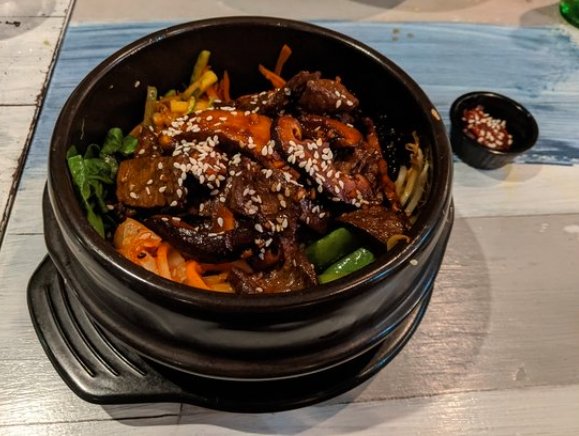 She said she felt confident that the cafe could still work and decided to start a fundraising campaign to buy back the cafe's assets and cover the start-up costs. She set a target of £15,000 and appealed to the public for donations.
More said she did not want to take out a business loan and preferred to rely on the support of the community. She said Rose & Grants was important and appreciated any contribution from its fans.
Previous owner supports the initiative
Ben Rose, who founded Rose & Grants in 2010, said he supported More's initiative and hoped to see the cafe go from strength to strength under her leadership. He said he had helped her set up a new company and would offer her advice and guidance along the way.
Rose said he was proud of what he had achieved with Rose & Grants and thanked his staff and customers for their loyalty and friendship. He said he wanted to focus on his mental health and move on to new projects.
He also said he was grateful for the recognition that Rose & Grants had received over the years, especially for its vegan offering. The cafe had won several awards and accolades for its plant-based dishes, which attracted customers from all over Scotland.
Crowdfunder closes on November 12
The crowdfunding campaign for Rose & Grants has raised £2585 at the time of writing and will close on November 12. If the target is met, More plans to reopen the cafe as soon as possible and rehire some of the staff members who lost their jobs.
She said she was optimistic about the future of Rose & Grants and wanted to continue its legacy of serving quality food and drinks in a welcoming environment. She also said she wanted to introduce some new ideas and improvements to make the cafe even better.
However, if the target is not met, More said she would look into other options and try to find another way to save Rose & Grants. She said she was determined to make it happen and asked people to spread the word about her campaign.
Will Rose & Grants rise again?
The fate of Rose & Grants hangs in the balance as the crowdfunding campaign enters its final weeks. The cafe has been a fixture in Glasgow's city centre for over a decade and has earned a reputation for its vegan cuisine and friendly service.
However, the cost of living crisis has forced it to close its doors, leaving many customers and staff members heartbroken. Now, a former staff member is trying to revive it with a fundraising campaign that aims to raise £15,000 by November 12.
Will she succeed in her mission? Will Rose & Grants rise again? The answer lies in the hands of the public.