A planned fireworks display at a country park in Scotland was cancelled on Tuesday evening after the organisers received threats to harm the staff and the animals living in the park. The event, called Fawkes Festival, was supposed to be held at Dean Castle Country Park in Kilmarnock, but was called off by East Ayrshire Leisure Trust, which runs the park.
Why were the threats made?
The threats were made by some members of the public who were concerned about the welfare of the animals in the park. The Scottish SPCA, an animal welfare charity, had also called for the cancellation of the event, saying that fireworks would cause undue stress and danger to the animals, especially the deer. The charity said that fireworks should not be set off in such close proximity to animals and suggested alternatives such as drones.
How did the organisers react?
The organisers said that they had a zero tolerance policy for threatening or inappropriate behaviour towards their staff and that they had contacted the police about the threats. They also said that they could no longer guarantee the safety of the attendees, staff and animals due to the nature and number of the unauthorised access threats. They said that they were working closely with Fawkes Festival to contact all the ticket holders and process refunds automatically.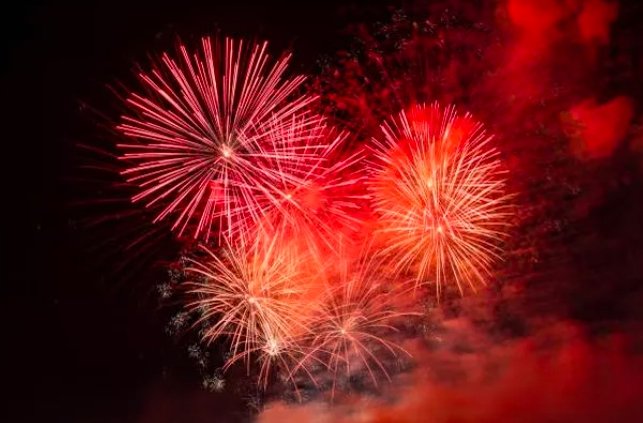 How popular was the event?
The event was very popular among the public, as it was the first time that Fawkes Festival was held at Dean Castle Country Park. The first event on Sunday was a sell out with 4,000 people in attendance. The second event on Tuesday was equally popular and was expected to sell out as well. The organisers said that they were disappointed to cancel the event, but that health and safety was their paramount concern.
What is Fawkes Festival?
Fawkes Festival is a company that organises fireworks displays across Scotland. It claims to offer a unique and immersive experience with music, lighting and special effects. It also says that it uses low noise fireworks and follows strict safety guidelines. It has held events at other locations such as Edinburgh Castle, Stirling Castle and Loch Lomond.
What is Dean Castle Country Park?
Dean Castle Country Park is a 200-acre park in Kilmarnock that features a 14th century castle, a museum, a visitor centre, a cafe and a playground. It also houses a collection of animals such as deer, goats, sheep, pigs, rabbits and birds. The park is run by East Ayrshire Leisure Trust, a charitable organisation that manages cultural, countryside and community facilities in East Ayrshire.