How the weekend weather caused chaos and disruption
Scotland experienced torrential, heavy and persistent rain over the weekend, breaking records for the wettest October day in some locations.
The rain caused landslips, flooding, railway and station closures, and nearly a month's worth of rain falling in 24 hours in some places.
Dunstaffnage, in Argyll and Bute, recorded 68.8mm of rainfall in 24 hours, beating the previous record of 59.5mm held since October 1971.
Why the weather is turning colder and wintry
A cold Arctic wind is forecast to bring freezing temperatures below the averages for this time of year by Friday night.
The wind will also bring showers that could turn wintry, especially on higher ground and on Orkney and Shetland.
The freezing level will drop and there will be an increased chance of snow on the hills and mountains.
What to expect from the weather this week
There is still a yellow weather warning for heavy rain in parts of western Scotland on Tuesday, but there will be some drier and brighter interludes as well.
Wednesday and Thursday will see sunshine and showers, with the showers most frequent in the north.
The weekend will be colder and more unsettled, with snow possible on higher ground and perhaps even at lower levels on Orkney and Shetland.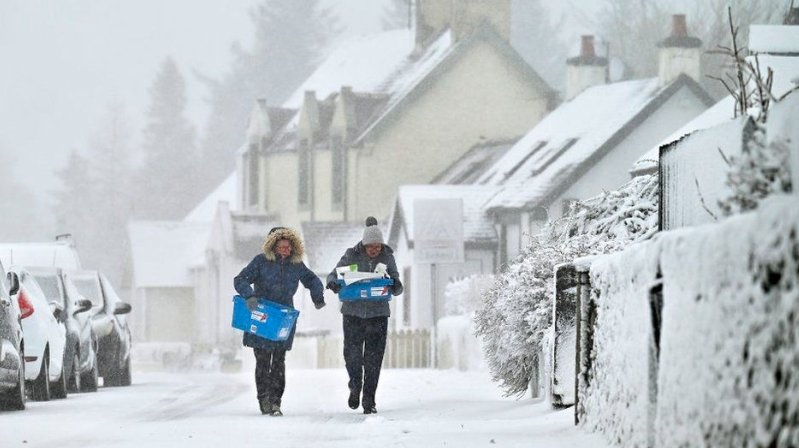 How to prepare for the cold and snowy weather
The Met Office advises people to check the weather forecast before travelling and plan ahead for any potential delays or disruptions.
People should also dress warmly and wear layers of clothing, as well as gloves, hats and scarves.
People should also check their heating systems and pipes are working properly and have emergency supplies such as blankets, torches and batteries.
What are the benefits of cold and snowy weather
Despite the challenges and inconveniences of cold and snowy weather, there are also some benefits and opportunities to enjoy it.
Cold weather can boost the immune system, improve blood circulation, burn more calories and enhance mood and mental health.
Snowy weather can also create beautiful scenery, fun activities such as sledging, skiing and snowball fights, and a chance to appreciate nature and wildlife.