Zara Gladman is a Scottish comedian who has a PhD in ecology and works at the University of Glasgow. She is also a supporter of Scottish independence and has created viral parody songs and videos as Lady Alba and West End Mum. In this article, we explore her journey from science to comedy and her upcoming shows at the Glasgow Comedy Festival.
How Zara Gladman became a comedian
Zara Gladman did not have a conventional route into comedy. She was studying for a PhD in the impact of non-native North American signal crayfish on the wildlife in Scotland's waterways when she got an email inviting her to participate in a project called Bright Club. Bright Club was a comedy night where academics would do comedy about their research. Zara decided to give it a try and enjoyed it. She then started running a Bright Club night in Glasgow and performed her first stand-up gig at the City Cafe in Edinburgh. She also secured a show at the Fringe.
Zara said: "I've always loved comedy and sitcoms growing up. I was a huge consumer of comedy and looked up to comedians. Bright Club was honestly a lovely process, going through all that with other people – there was a real camaraderie about it all."
How Zara Gladman created Lady Alba and West End Mum
Zara Gladman is a supporter of Scottish independence and during the lead-up to the 2014 referendum, she created the iconic character of Lady Alba. Lady Alba is a parody of Lady Gaga and sings songs about independence, such as Bad Romance (Gaga for Indy). Her videos picked up thousands of views online and she performed live at pro-independence events.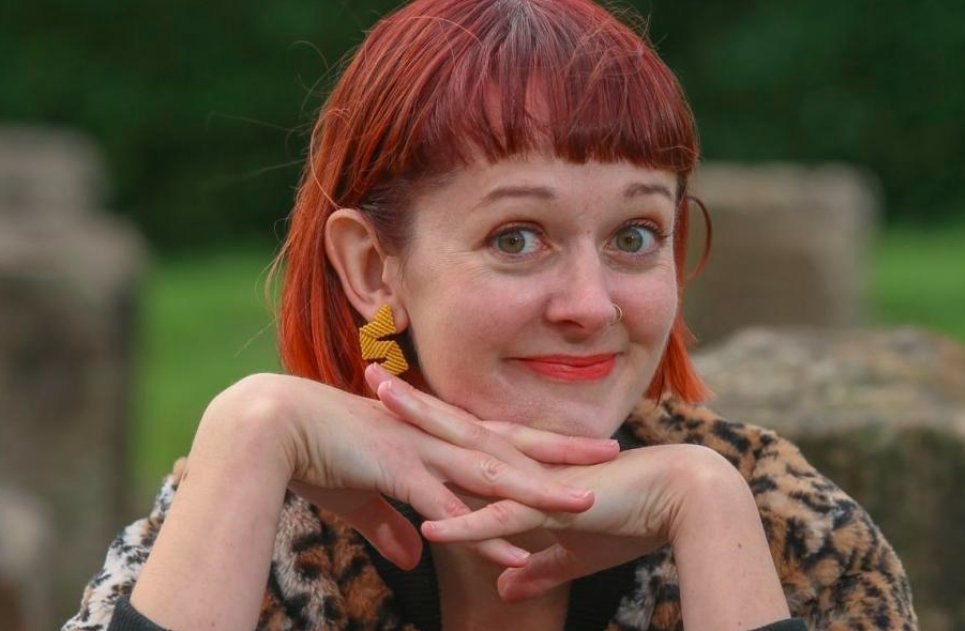 Zara said: "It's something I'm passionate about and that didn't hold me back. I think humour can help diffuse tensions because it's a gentle way of approaching a topic."
During the Covid pandemic, Zara started posting videos on TikTok and Twitter/X as West End Mum. West End Mum is a satire of the posh mums of Glasgow's West End who love wine, lattes, pilates and organic food. Her videos went viral and her musical pastiche of the Pet Shop Boys' hit West End Girls has been her biggest hit yet, with more than 1 million views.
Zara said: "I think West End Mum resonated with people because she's a bit of a caricature of a certain type of person that we all know or have encountered. She's also a bit of a coping mechanism for me during lockdown, as I could channel my frustrations and anxieties into something funny."
What Zara Gladman is doing next
Zara Gladman has sold out two shows at next year's Glasgow Comedy Festival, where she will bring West End Mum to the stage, along with some of her other characters. She said: "I'm ridiculously excited about being a part of the festival. GICF have been super-encouraging, which means a lot. They genuinely care about supporting new acts. Oran Mor is the perfect venue to bring West End Mum to the stage, along with some of my other characters. I've a few surprises in store."
Zara Gladman also has a PhD in ecology and works in public engagement at the University of Glasgow, where she helps researchers to communicate their work to the public. She said: "My job now is to enable researchers to engage the public with their work and make it accessible to everyone. Research is publicly funded so accountability-wise people need to know how that money is being spent and why funding research is a good thing."
Zara Gladman is a rising star of Scottish comedy who has a unique and diverse background. She combines her passion for science, independence and humour to create hilarious and original content that appeals to a wide audience. She is one to watch out for in the future.