What Does Expected Delivery Mean? – E-commerce has revolutionized the way we shop online. With just a few clicks, we can buy anything we need from the comfort of our homes. However, one of the most challenging aspects of online shopping is tracking your parcel and understanding the shipping terms.
Most online retailers use similar terms like 'expected delivery' or 'estimated delivery,' but not many customers are aware of what these terms mean. In this article, we'll help you gain a better understanding of the importance of these shipping terms and why they matter.
Expecting a delivery? Ensure you know the shipping terms
When making an online purchase, you'll often come across different delivery dates such as 'expected delivery' or 'estimated delivery.' It is important to understand what these terms mean, for example, expected delivery refers to the date a parcel is anticipated to arrive.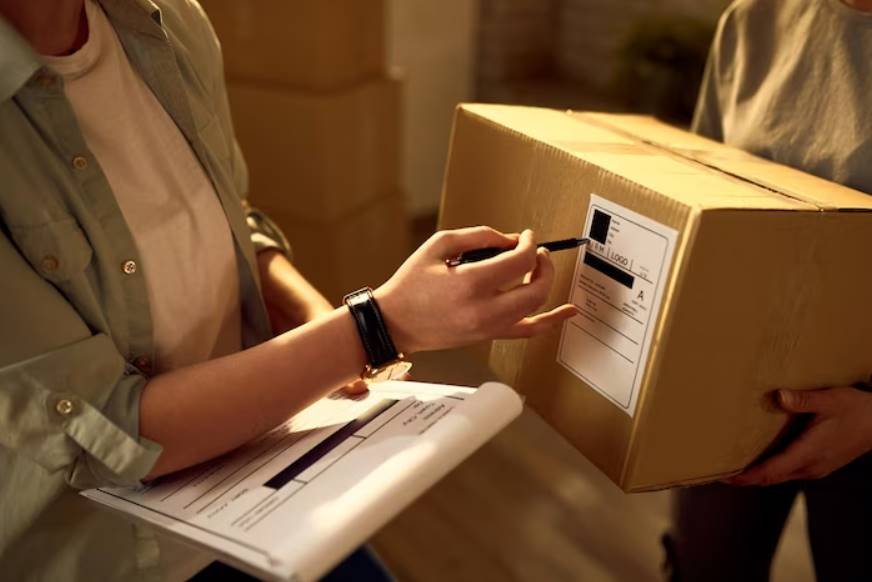 While it doesn't guarantee that your parcel will arrive on that exact date, it gives you an idea of when you can expect it.
Breaking down shipping timelines
Most online retailers offer different delivery options, and each comes with its own expected delivery time frame. The most common delivery timelines include Standard shipping, Expedited Shipping, and Overnight shipping.
Standard shipping is often the cheapest option, but the delivery time may take up to five business days or more, depending on your location. Expedited shipping takes approximately two business days or less, while overnight shipping guarantees delivery within 24 hours.
Tracking your parcel
To ensure you're always up-to-date on the whereabouts of your parcel, most online retailers offer tracking information shortly after your item has been shipped. This information is essential, as it provides a window into the shipping process, including when the item is dispatched from the warehouse, in transit, and at your doorstep.
By keeping track of your parcel's expected delivery time, you can plan accordingly and make sure someone will be available to receive it.
What to do if your parcel doesn't arrive on the expected delivery date?
Sometimes, despite your best efforts, a parcel may not arrive on the expected delivery date. It could be due to several reasons such as weather conditions, natural disasters, and logistical challenges.
In such instances, it's important to communicate with the online retailer to find out the reason for the delay and get an updated delivery timeframe. In most cases, online retailers will work to reschedule delivery as soon as possible.
The significance of expected delivery in international shipping
International shipping comes with additional complexities compared to domestic shipping. The expected delivery dates may be further out due to factors such as customs clearance, shipping method, and location.
These factors can have an impact on the delivery timeframes, and it's essential to understand what to expect beforehand. Always communicate with the retailer to understand the delivery timelines and any additional customs fees that may apply.
Preparing for an expected delivery
When expecting a delivery, it's important to prepare accordingly. This includes ensuring someone will be at the receiving address to avoid the parcel being left unattended.
If it's a large or heavy item, ensure you make arrangements for assistance to move it to the desired location. Finally, always make sure you double-check the expected delivery date and tracking information for updates.
Conclusion
Understanding shipping terms and expected delivery dates is crucial for any online shopper. While it may seem insignificant, having this knowledge can make all the difference in ensuring you get your item on time and in good condition.
Always keep track of your parcel and communicate with the retailer if there is a delay. By doing this, you can enjoy a stress-free online shopping experience, knowing that you're well-informed about what to expect.
Frequently Asked Questions (FAQs)
1. What is expected delivery?
Expected delivery is an estimated date or time range provided by a seller, courier, or postal service for when a customer can expect to receive their order. This estimate takes into consideration factors such as processing time, shipping method, and the destination of the package.
2. How accurate is the expected delivery date?
While sellers and shipping companies strive to provide accurate estimates, unexpected factors like weather conditions, customs delays, or high shipping volume may cause the actual delivery date to vary from the expected delivery date. It's important to keep in mind that the expected delivery date is an estimate and not a guarantee.
3. What should I do if my order hasn't arrived by the expected delivery date?
If your order hasn't arrived by the expected delivery date, it's recommended to wait a few more days, as packages may still be in transit. If it still hasn't arrived after this grace period, you should contact the seller or shipping company to inquire about the status of your package and request an updated delivery estimate.
4. Can I change the shipping method to get my order faster?
In some cases, you may be able to upgrade your shipping method to expedite the delivery of your order. You can usually do this during the checkout process or by contacting the seller directly. Keep in mind that upgrading the shipping method may result in additional costs.
5. Does the expected delivery date include weekends and holidays?
The expected delivery date typically takes into account business days only, which means weekends and holidays are not included in the calculation. However, some shipping companies may deliver on weekends, so it's best to check with the specific courier or postal service for their delivery policies.