How a peaceful day turned into a nightmare
Dr Philippa Whitford, a Scottish doctor and SNP MP, was working at the Al-Ahli Arab Hospital in Gaza City in 1991 when a rocket hit the hospital, killing 471 Palestinians and wounding 314 others. She was about to start a webinar with her colleagues at the hospital on the day of the bombing, when she learned the devastating news. She said she was "gobsmacked" and struggled to keep herself together during the event.
The olive branch and the cycle of violence
Dr Whitford said she had witnessed a moment of hope and peace in Gaza, when young Palestinians gave olive branches to Israeli soldiers on the first day of the Madrid Conference, which aimed to end the conflict. She said it was a powerful image that symbolised their desire for a new future. But that future was shattered by the bombing, which she said was an atrocity that could not be justified by either side. She said the cycle of repression, violence and revenge would only bring more harm and insecurity to both Israelis and Palestinians.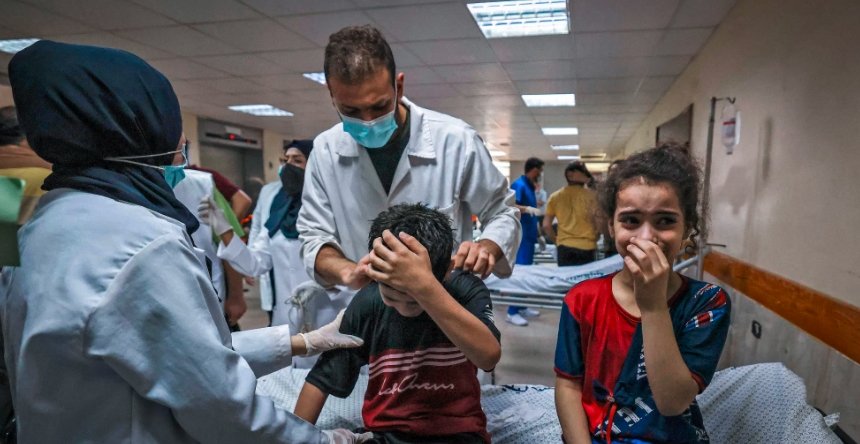 The challenges of working in a war zone
Dr Whitford worked at the Al-Ahli Arab Hospital from 1991 to 1992 with the charity Medical Aid for Palestinians. She said she loved her time there and praised the warmth and hospitality of the Palestinian people. But she also faced many difficulties and dangers, such as lack of equipment, late presentation of patients, IDF raids, Hamas threats and constant tension. She said she had to amputate many legs due to neglected diabetes, as preventive care was a major problem in Gaza.
The impact of war on health care
Dr Whitford has returned frequently to Palestine to promote better standards in breast cancer treatment and surgery. She has established strong links between Gaza and the Scottish NHS. But she said her work has been set back for years by the war, as hospitals are struggling to cope with the influx of injured people and the shortage of supplies. She said it would be a long time before breast cancer care could be a priority again in Gaza.
The call for peace and justice
Dr Whitford is pessimistic about the chances of peace in the region without a ceasefire. Her party is calling for one, but so far this has been rejected by the US and UK. She said nothing would change unless there is a political solution that respects the rights and dignity of both peoples. She said she hopes for a day when Palestinians can live in freedom and security, and Israelis can live without fear.