Fans evacuated from arena after technical issue
The pop band S Club had to stop their performance at the M&S Bank Arena Liverpool on Monday night due to a power outage that triggered a partial evacuation. The concert was part of their 25th anniversary reunion tour, which had already been rescheduled from October 13 because of a similar issue with the venue's power supply.
The fans who had gathered to see the former S Club 7 members Rachel Stevens, Jon Lee, Tina Barrett, Jo O'Meara and Bradley McIntosh were disappointed and frustrated by the interruption. Some of them took to X, formerly Twitter, to express their anger and demand refunds.
Venue apologizes and promises investigation
The M&S Bank Arena Liverpool issued a statement on X, apologizing for the inconvenience and assuring that the safety of the audience, staff and performers was their primary concern. The venue said that there was a minor incident that caused the evacuation and that it was resolved quickly. The show was able to restart after a short delay.
The venue also said that it will launch a full investigation into the cause of the technical issue and that it was not anticipating that any other events will be affected. The arena did not disclose any details of the nature or source of the problem.
S Club expresses sorrow and gratitude
The band members also posted messages on X, saying that they were sorry for the disruption and thanking their fans for their patience and support. They said that they were beyond devastated by the situation and that they hoped everyone enjoyed the rest of the show.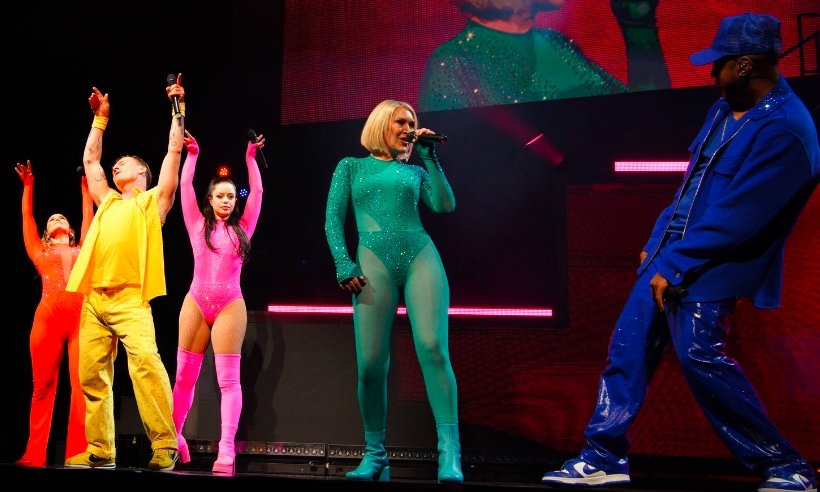 They also praised the staff and crew of the arena for their professionalism and hard work. They said that they were looking forward to continuing their tour and performing in other cities.
Reunion tour marks 25 years of S Club
S Club, which was originally known as S Club 7, was formed in 1998 by former Spice Girls manager Simon Fuller. The group had several hit songs, such as "Bring It All Back", "S Club Party" and "Don't Stop Movin'", and starred in their own TV series and movie.
The group split up in 2003, but reunited in 2014 for a UK tour. In 2023, they announced their 25th anniversary tour, which features five of the original members. Hannah Spearritt has not taken part this year and Paul Cattermole died in April, shortly after the tour was announced.
The tour kicked off in Manchester on October 12 and will continue in Chicago, Los Angeles and Boston in November.
Will S Club face more power problems?
The power outage in Liverpool was not the first time that S Club had to deal with technical issues during their tour. The original date of the concert, October 13, had to be cancelled because of an unforeseen problem with the venue's power supply.
The fans who had bought tickets for that date were offered refunds or rescheduled tickets for October 30. However, some of them were unable to attend the new date or had to travel long distances to see the show.
It is unclear what caused the power failures in both occasions and whether they were related or coincidental. The venue has not given any explanation or assurance that such incidents will not happen again.
The fans who love S Club and want to see them live may wonder if they will have a smooth and uninterrupted experience at their next concerts. Will S Club be able to bring it all back without any glitches?