More than 480 people participated in the annual Moira Run on Sunday, a 5k race in Glasgow's Queens Park that pays tribute to Moira Jones, who was killed there in 2008.
Moira Run raises funds and awareness for victims of crime
The event was organized by the Moira Fund, a charity founded by Moira's mother Bea Jones, to support families who have lost a loved one as a result of violent crime. The fund works in partnership with Victim Support Scotland (VSS), a national organization that provides emotional and practical assistance to victims and witnesses of crime.
The Moira Run raised over £5,000 for the Moira Fund, which will be used to help families with expenses such as funeral costs, counseling, legal fees, and other needs.
Bea Jones said: "The Moira Run is an important annual event in Glasgow which brings together a wide range of people to Queens Park where Moira was murdered. Every year we become more and more grateful for their support and all the money raised, every penny of which is passed to families who have lost a loved one through murder."
Moira Jones' life and legacy
Moira Jones was a 40-year-old businesswoman who lived near Queens Park. On May 28, 2008, she was abducted from her car by Marek Harcar, a Slovakian national who had arrived in the UK a few weeks earlier. He dragged her into the park and raped and beat her to death.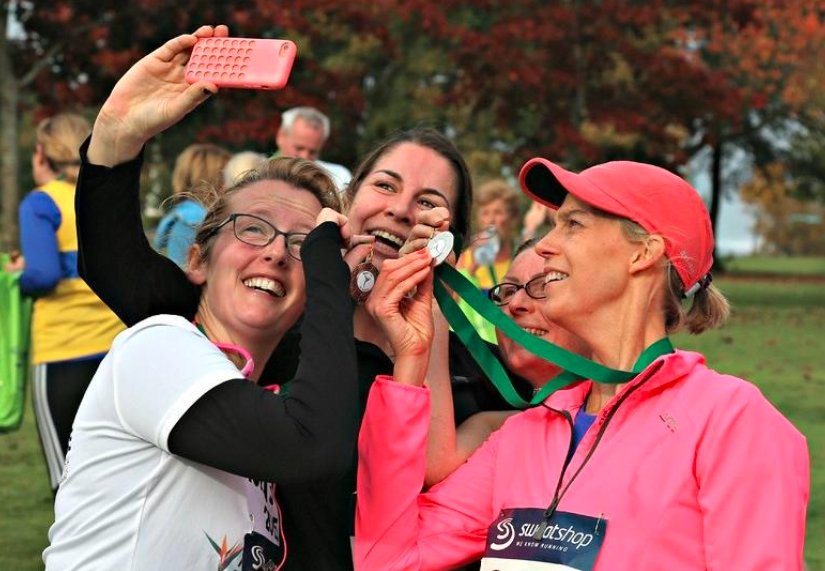 Harcar was convicted of murder and sentenced to life imprisonment with a minimum term of 25 years. He later appealed against his conviction and sentence, but both were upheld by the courts.
Moira's family described her as a "beautiful, intelligent, successful and much-loved daughter, sister and friend". They said she had a "zest for life" and enjoyed traveling, music, art and sports.
After her death, her family set up the Moira Fund to honor her memory and help others who have suffered similar tragedies. The fund has supported more than 500 families across the UK since its inception.
VSS sponsors the event and provides support for families bereaved by crime
VSS was the main sponsor of this year's Moira Run, as part of its ongoing collaboration with the Moira Fund. VSS provides a range of services for families bereaved by crime, including emotional support, advocacy, information, guidance and referrals.
VSS chief executive Kate Wallace said: "We were delighted to be given the opportunity to sponsor the Moira Run. The Moira Fund has been a long-standing partner of VSS, and greatly supports our Support for Families Bereaved by Crime service.
"A huge thank you to everyone involved in organising the event, and all who took part to raise money and awareness in honour of the life of Moira Jones, and other families throughout Scotland who have been affected by murder and culpable homicide."
Several VSS staff, volunteers and families supported by the service took part in the race, along with other members of the public. The winner was Richard Cooper, who finished in 19 minutes.
The future of the Moira Run
The Moira Run has been held every year since 2009, except for 2020 when it was cancelled due to the Covid-19 pandemic. This year, it was held under Covid-19 safety measures, such as staggered start times, social distancing and hand sanitizing.
The organizers hope that the event will continue to grow and attract more participants in the future. They also encourage people who cannot attend the race in person to join virtually by running or walking 5k wherever they are.
Bea Jones said: "I thank each and every one of the people who took part today, in person and virtually, and our volunteers, who play a massive part in organising this wonderful event.
"I would like to extend a special thanks to our partners Victim Support Scotland for sponsoring this year's event, ensuring it is able to go ahead this year. Without their support the Moira Run would not have been possible."