How a father's idea turned into a unique business
John McGlone, a father of three from Coatbridge, was inspired by a video of a street vendor in the Far East making flowers from candy floss. He decided to try something similar, but with a twist: creating animals and famous characters from the sugary snack.
He travelled to Asia to learn the art of candy floss sculpting, and then brought it back to Scotland. He launched his business, Ice Lab, in East Kilbride and Coatbridge, where he offers his customers a range of candy floss creations, from Minions and Monsters Inc. to unicorns and Minnie Mouse.
The challenges and joys of candy floss art
John said that making candy floss art is not as easy as it looks. He had to overcome many obstacles, such as the differences in sugar quality, humidity, and temperature between Scotland and Asia. He also had to teach his Asian mentor about some of the popular characters that he wanted to make, such as Baby Yoda.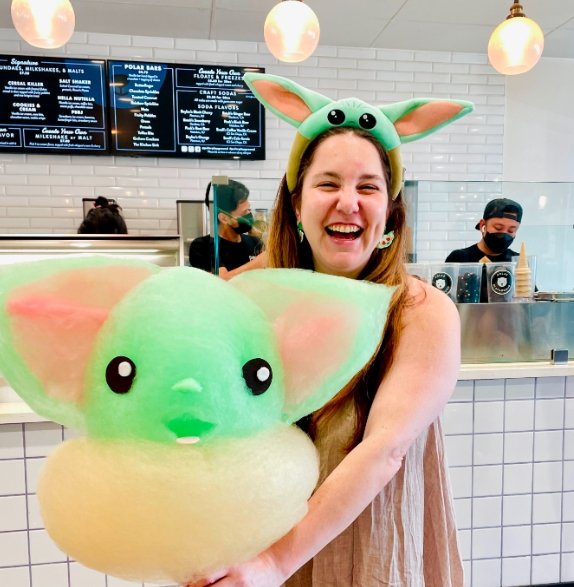 He said that he enjoys seeing the reactions of children and adults alike when they see his candy floss art. He said that they are amazed and delighted by the shapes and colours that he can create from candy floss. He said that one of his most popular creations is Baby Yoda, which he can make in less than two minutes.
The first of its kind in Scotland and possibly the UK
John believes that he is the first person in Scotland, and possibly the UK, to offer candy floss art as a service. He said that he has seen some similar businesses online, but none of them are based in the UK. He said that he hopes to expand his business across the country and share his candy floss art with more people.
He said that he thinks that candy floss art is a novel and exciting idea that appeals to both children and adults. He said that he wants to make people happy with his candy floss art, especially during these difficult times.