How Geraldine McFaul embarked on a solo adventure to raise funds for Mary's Meals and Dementia UK
Geraldine McFaul, a 54-year-old freelance risk management consultant from Balornock, Glasgow, has completed an extraordinary feat of walking 1,500 miles from her home to Rome, Italy. She set off on her epic trek in May and travelled through Scotland, England, France, Switzerland and Italy on foot.
She did it not only to fulfil her lifelong dream of visiting Rome, but also to raise money for two charities close to her heart: Mary's Meals and Dementia UK. She has so far raised over £6,000 for both causes and hopes to inspire others to take on similar challenges.
The challenges and joys of living nomadically for six months
Geraldine said she decided to embark on the journey simply because she "always wanted to go to Rome" and eventually set off after friends told her to "get on with it." She had no fixed itinerary or plan, but rather "made it up as she went along."
She walked on average 12 miles a day with her trailer, which contained her tent, sleeping bag, clothes and other essentials. She relied on the generosity of strangers, or as she calls them; "kindnappers", who offered her food, water, shelter or company along the way.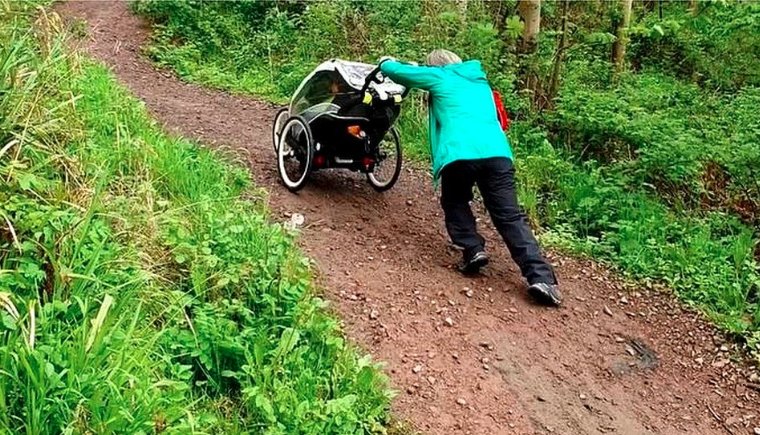 She said the highlights of her trip were the people she met and the places she saw. She especially enjoyed crossing the Alps, which was a "massive" achievement for her. She also made friends with other walkers in Italy, who shared their stories and experiences with her.
The impact of her fundraising efforts on the lives of others
Geraldine chose to support Mary's Meals and Dementia UK because they are both charities that make a difference in the lives of people who need it most. Mary's Meals serves nutritious school meals to more than 2.4 million children in 18 of the world's poorest countries. Dementia UK provides free specialist advice, support and understanding to anyone affected by dementia.
Both charities expressed their gratitude and admiration for Geraldine's fundraising efforts. Gemma Love, supporter engagement officer at Mary's Meals, said: "We have been so inspired by Geraldine and it has been a great joy to follow her walk from start to finish. We are incredibly grateful for her support, which will help us feed more hungry children."
Dr Hilda Hayo, Chief Admiral Nurse and CEO at Dementia UK, said: "Everyone at Dementia UK has been blown away by Geraldine's fundraising efforts, and the whole charity sends our heartfelt thanks and congratulations as she crosses the finish line in Rome."
The celebration and reflection at the end of her journey
Geraldine is due to arrive at her bucket list destination on Saturday, November 4, having walked for six months across five countries. She will be greeted by volunteers for Mary's Meals Italy and family and friends from home, including her 94-year-old godfather, Desmond McGowan, who has been video-calling her throughout her journey to keep her company on the road.
The duo will be in the Pope's General Audience at The Vatican to celebrate her arrival into the city. Geraldine said she is looking forward to seeing the Pope and visiting the famous landmarks of Rome.
She also said she is experiencing "mixed emotions" with Rome in sight, as she prepares to return to "normal life" in Glasgow. She said: "I do feel a bit odd. I feel like it's the final straight, but at the same time I don't want it to be over! I'm excited about getting back home. I've got a girls' weekend just after I get back, which will be nice. It will be odd, but it will be good to get back into real life."
The inspiration and encouragement for others to follow her footsteps
Though she has enjoyed her adventure Geraldine said she's unlikely to do another similar trip in future as she 'doesn't think she'd be able to top" her walk to Rome.
However, she hopes her walk with a difference can inspire others to follow her footsteps and raise money for charity.
She said: "At the start of this journey, I knew I could get up and go for a walk, but I had no idea I could live nomadically for this amount of time. I'm much more confident around people now.
"I'd say that if I can do it, anyone can do it! And I'd encourage anyone who is able to consider doing something similar, especially if it helps support two incredible charities, like Mary's Meals and Dementia UK."