Airbnb offers a chance to stay in a replica of the ogre's home
If you are a fan of the animated movie Shrek, you might be interested in spending a night in a real-life recreation of his swamp. Airbnb has created a new listing that brings the Dreamworks ogre's home to life in the Scottish Highlands.
The listing is hosted by Donkey, Shrek's best pal, who is "swamp-sitting" for his friend and sharing the home with fans. The location is kitted out with "nice boulders", "beware ogre" signs, and even an outhouse 20 meters from the front door.
Inside the house, fans will get to see some iconic pieces from the film, such as Shrek's "martini" with an eyeball twist, and the dining space where they can enjoy dinner by earwax candle.
The swamp is located in a scenic estate
The swamp is located in the grounds of Ardverikie Estate, where TV show Monarch of the Glen was filmed. The estate is situated on the shores of Loch Laggan and surrounded by mountains and forests.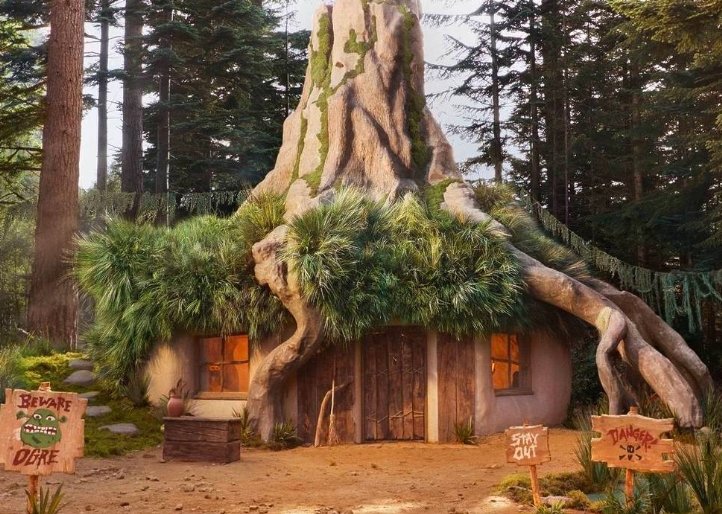 The estate offers various activities for guests, such as hiking, cycling, fishing, and wildlife watching. Guests can also explore the nearby attractions, such as the Highland Wildlife Park, the Dalwhinnie Distillery, and the Laggan Wolftrax Mountain Bike Centre.
The stay is free but limited
The best part about staying in Shrek's swamp is that it will cost you nothing. Airbnb is offering a two-night stay for free to three lucky guests who request to book the listing.
However, the stay is limited and exclusive. Guests can request to book the fairytale stay in Shrek's Swamp beginning October 13 at 6pm. The stay will take place from Friday, October 27, to Sunday, October 29.
The host is expecting this listing to be very popular, so guests must act fast and hope for the best. The listing is not a contest and there is no guarantee of booking.
The stay is part of Airbnb's Halloween campaign
The swamp is one of the many spooky listings that Airbnb has launched for Halloween. The online marketplace has partnered with various hosts and celebrities to offer unique and thrilling experiences for guests.
Some of the other listings include:
A night at Dracula's Castle in Transylvania
A sleepover at Madame Tussauds Wax Museum in London
A haunted house tour with Neil Patrick Harris in New York
A ghost hunting adventure with Alice Cooper in Arizona
A murder mystery dinner with Jamie Lee Curtis in Los Angeles
Will you dare to enter Shrek's swamp?
If you are a fan of Shrek and looking for a fun and adventurous getaway, you might want to try your luck and request to book Shrek's swamp. You will get to experience the ogre's lifestyle and enjoy his cozy and quirky home.
However, be prepared for some surprises and challenges along the way. As Donkey warns: "Shrek's Swamp isn't for everyone. It can be loud at night (thanks to all those swamp critters), it can get pretty stinky (thanks to all that mud), and it can be downright scary (thanks to all those fairy tale creatures)."
So, are you brave enough to enter Shrek's swamp? Or will you chicken out and miss this once-in-a-lifetime opportunity?