Iran on Tuesday reported it made captures of "a few people" regarding its Revolutionary Guard Corp's bringing down of a Ukrainian traveler plane, killing each of the 176 on board.
Legal executive representative Gholamhossein Esmaili said the captures occurred after broad examinations, state media announced. Esmaili gave no further subtleties.
The declaration came after Iran's President Hassan Rouhani required an uncommon court to be set up to test the bringing down of the business stream soon after departure from Tehran's worldwide air terminal.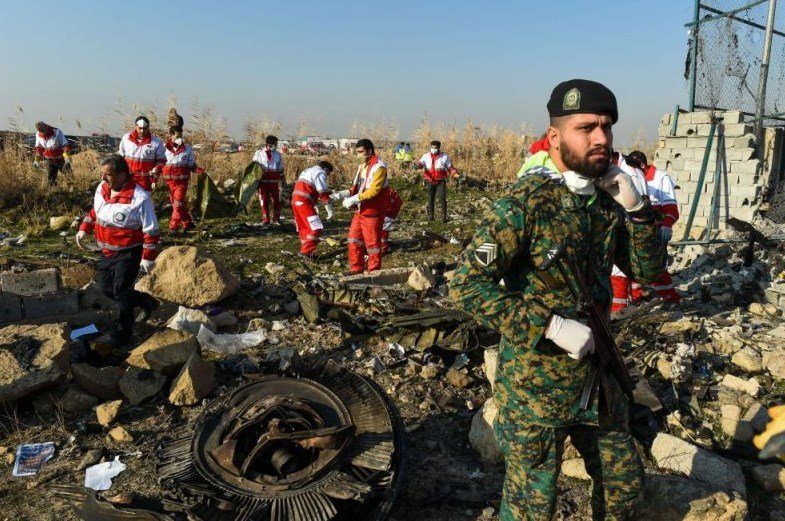 Experts in Iran at first rejected claims that one of the nation's rockets had cut down the jetliner, however it was constrained into an affirmation despite mounting proof. Iran's world class Revolutionary Guard Corp said it destroyed the Ukrainian plane accidentally as it was propping for conceivable U.S. reprisal for a ballistic rocket assault on two army installations lodging U.S. troops in Iraq. Nobody was harmed in that assault.
Rouhani depicted Iran's shooting down of the plane as "excruciating and inexcusable." He said the obligation "falls on something other than one individual" and that those discovered chargeable "ought to be rebuffed."
Ukraine International Flight 752 was in transit to Kyiv when it was brought somewhere around an antiaircraft rocket on Jan. 8. The carrier was conveying 167 travelers and nine team individuals from a few nations, including 82 Iranians, 57 Canadians and 11 Ukrainians, as indicated by authorities. There were a few kids among the travelers, including a newborn child.
Amir Ali Hajizadeh, administrator of the Aerospace Force of Iran's Revolutionary Guard Corps, a tip top military wing, recently recognized that a military official under his order killed the plane reasoning that Iran was enduring an onslaught by U.S. powers. Hajizadeh said when he heard his powers brought down the plane, he wanted to be dead.