Jeff Luhnow ought to never work in baseball again. Any games association, so far as that is concerned.
Unforgiving as the disciplines were for Luhnow and his previous sidekick Brandon Taubman, they didn't go far enough. A solitary season in break doesn't mirror the harm they did to the game with the maverick, college kid culture that penetrated the Houston Astros.
This isn't tied in with taking signs, any more than Deflategate was about Tom Brady enjoying footballs with less pneumatic stress. Those are, when it's all said and done, minor hijinks that most likely weren't even worth the significant exertion they took.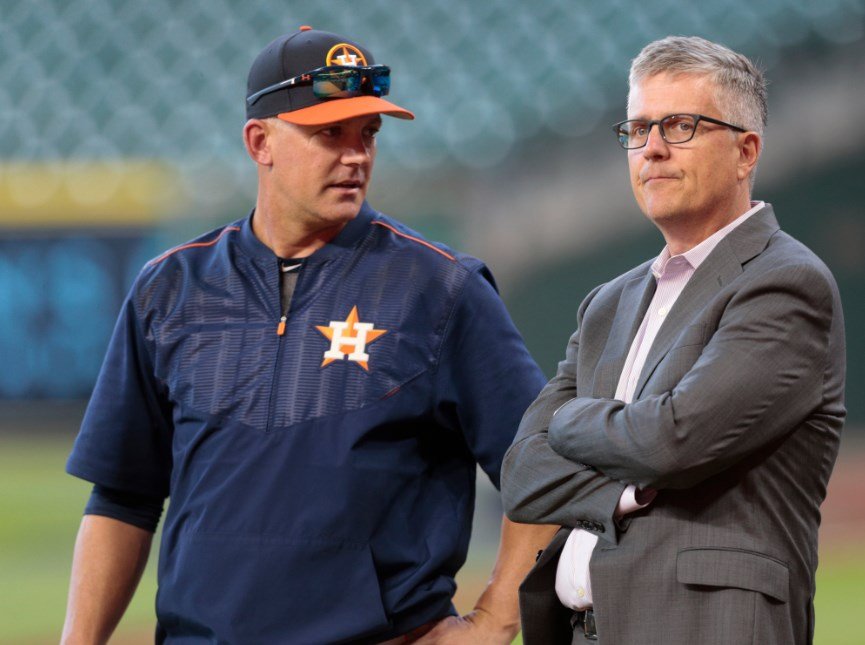 This is about the uprightness of the game, and what happens when an association considers it to be something to be controlled as opposed to something to be regarded. Each outcome, by that group and each other, gets suspect, undermining trust in the whole game.
Feel that is an overcompensation? The Astros were immediately named the Asterisks after Major League Baseball Commissioner Rob Manfred discharged his cursing report on their sign-taking plan Monday. What's more, since it happened during the 2017 season, when Houston won the World Series, that title will always be seen with doubt.
"The lead portrayed in this has caused fans, players, officials at other MLB Clubs, and individuals from the media to bring up issues about the uprightness of games in which the Astros took an interest," Manfred composed. "And keeping in mind that it is difficult to decide if the lead really affected the outcomes on the field, the impression of some that it did makes noteworthy damage the game."
There is an explanation each game has rules. Fans need to believe that the item they're viewing is genuine, particularly when that intrigue converts into billions in income. Players need to believe that they're on a level playing field with their adversaries or they should be back in kindergarten, where there's constantly a child who changes the principles mid-stream to go for whatever he might prefer.